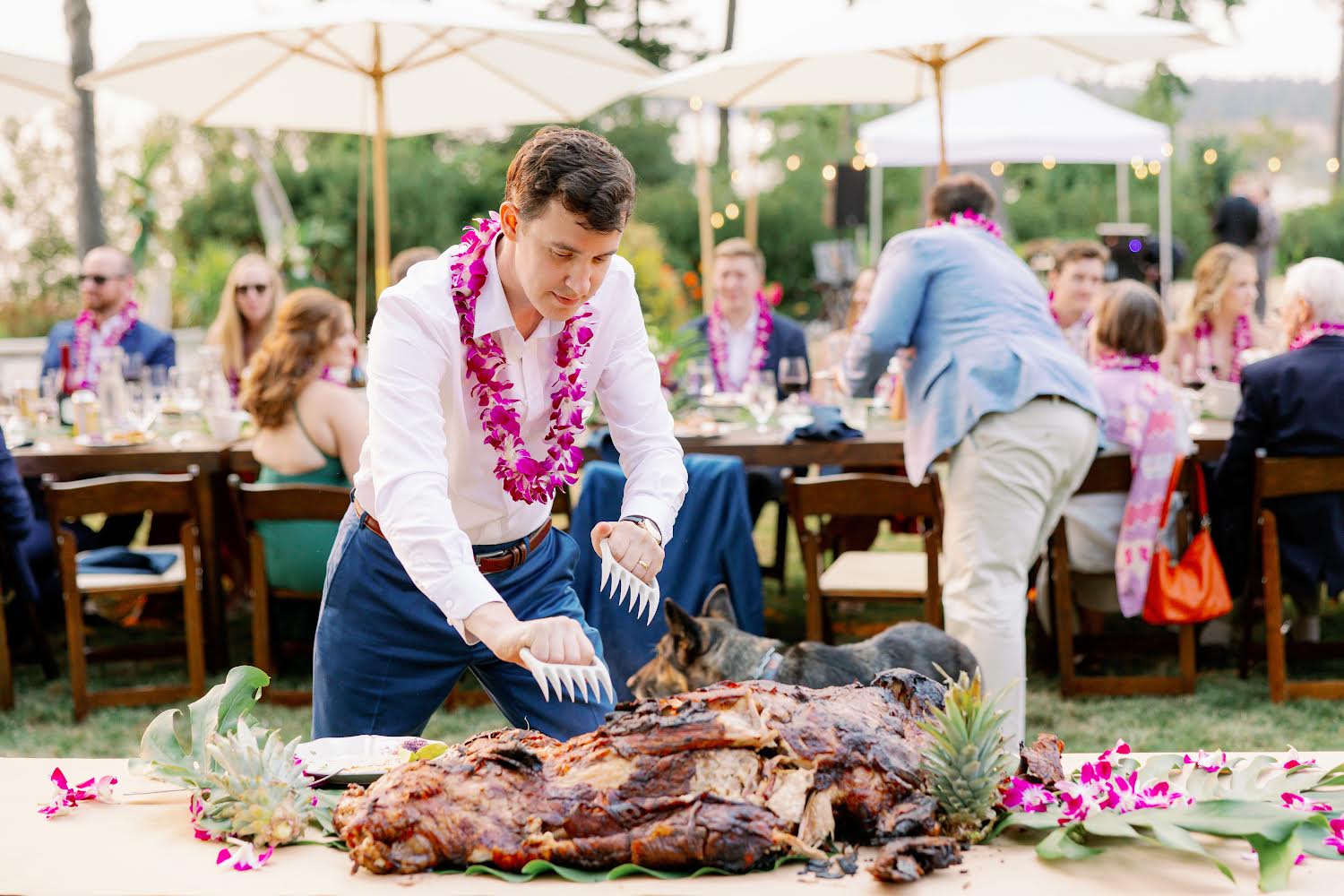 Fresh Cooking From the Valley
Working with the Valley and the seasons to bring you the freshest food!
Offering Grab and Go meals, catering, and all kinds of special events!
Catering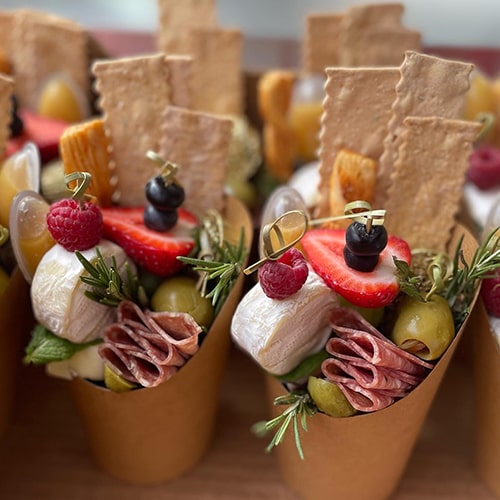 We strive to make each event we cater unique and personal for each client. We love working with local farmers to bring you the best ingredients and the most vibrant dishes!
Chef's Choice Dinners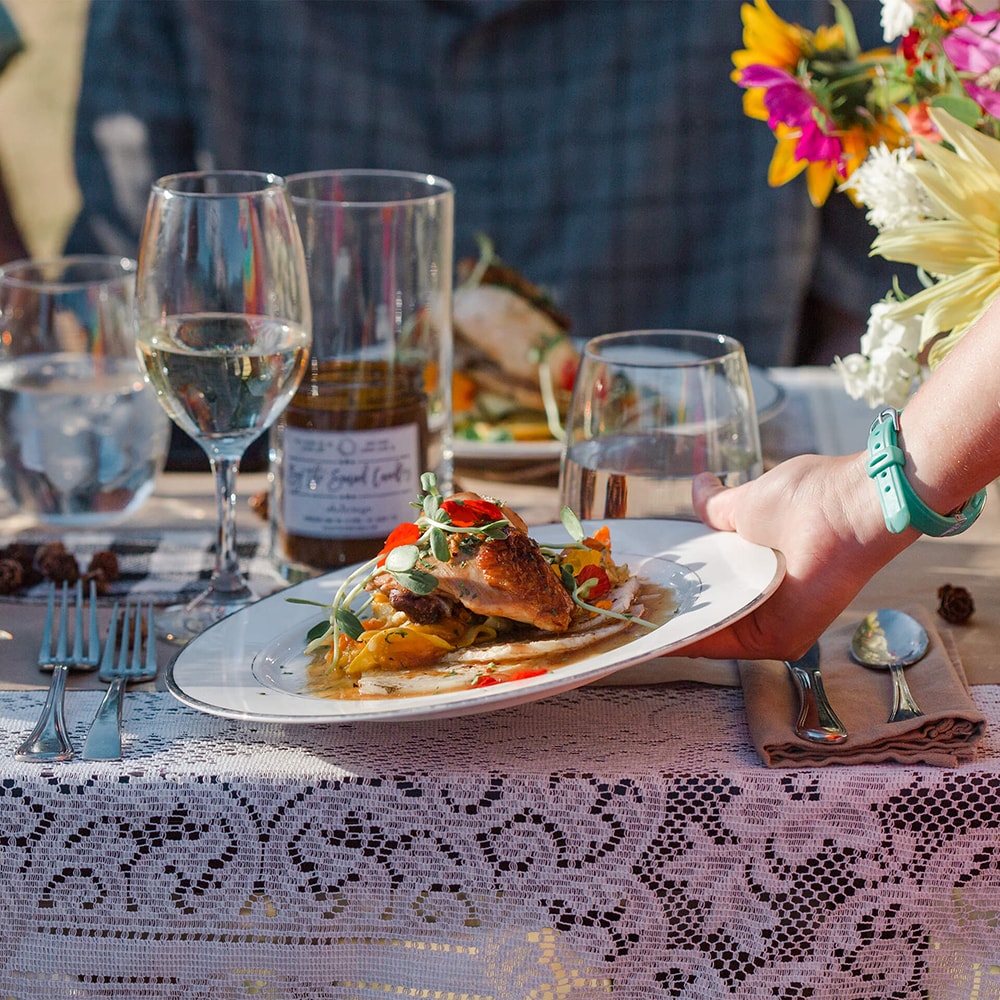 These dinners offer a 100% locally-sourced experience like no other. We expertly craft each dish in unique ways using only with what we have available in our area. (Dates will be released in late April/early May)
It starts with a Meal and ends with a meal
Stay up to date with our weekly menus! Get the newsletter in your inbox as soon as the menu is ready!
Interested in attending our Chef's Choice Dinners or other events around the area? Subscribe to our event mailing list below!
Happy Eaters Abound!
Join the ranks of so many well-fed people from events, weddings, and dinners all over the Pacific Northwest!
---
Courtney is amazing! She catered my wedding over a year ago. Food was outstanding! People still rave about it. She prepared a variety of foods to cater to my vegan daughter that still satisfied the tastes of everyone else. Everything was cooked to perfection, on time, unique and delicious! She cleaned up the venue kitchen and everything. I can't say enough how much I appreciate all that she did to make our wedding meal amazing!
~ Apryl A.
I had the loveliest evening with a diverse group of people that participated in one of Courtney's farm to table dinners. It was magical walking into the field to find a long, beautifully decorated table arrangement set in the wild landscape… The conversation was inspiring, the multi-course meal innovative and superb. It was an evening I will remember fondly. Thank you, Courtney, for a memorable experience.

~ Gina D.
When they say that the way to someone's heart is through food, what they should actually say is that it's through Courtney's incredible catering! She and her team provided standout service for our autumn wedding, helping us with everything from sourcing rental items to building a seasonal menu that fit a variety of dietary needs. Thanks to her clear communication and professionalism, Courtney and her team made the process of planning and running our event as seamless as possible. Most importantly, the food was superb – every course was absolutely delicious, cooked to perfection, and beautifully done. From the stunning charcuterie table to the handmade pastries, every piece was created with skill and care. One pastry was so good it made us tear up! The locally sourced ingredients were a huge plus, and Courtney's personal touch made the evening so memorable. If you're looking for a caterer in the Pacific Northwest for any event, look no further – Courtney is simply the best!
~ Nia H.
Big or small , we do it all!
Whatever the size of your wedding, we can do it. Whatever the complexity of your event, we can do it! However special your food requirements, we can do it!