Is it your big day? Don't stress, we've got this!
Weddings are STRESSFUL! There's so much to plan, organize and arrange. We can't promise that your DJ won't be late or that a family member won't freak out the whole day, but we can promise that we will translate your vision through the food!
Skagit Table offers a standard menu but we can also develop a personalized menu for your wedding. We like to take into consideration what is in season, your venue and any ingredients or food that have a special meaning to your relationship. We will also suggest menus based on your budget, guest count and any other additional details to consider. The perfect wedding menu has 3 to 5 passed appetizers and for dinner; 2 protein options, 2 vegetable options, 2 starch options, 1 salad option and rolls. If you want to wow your guests and give them something to enjoy while drinking and dancing, consider a beignet bar, a churro bar or some fresh popped popcorn.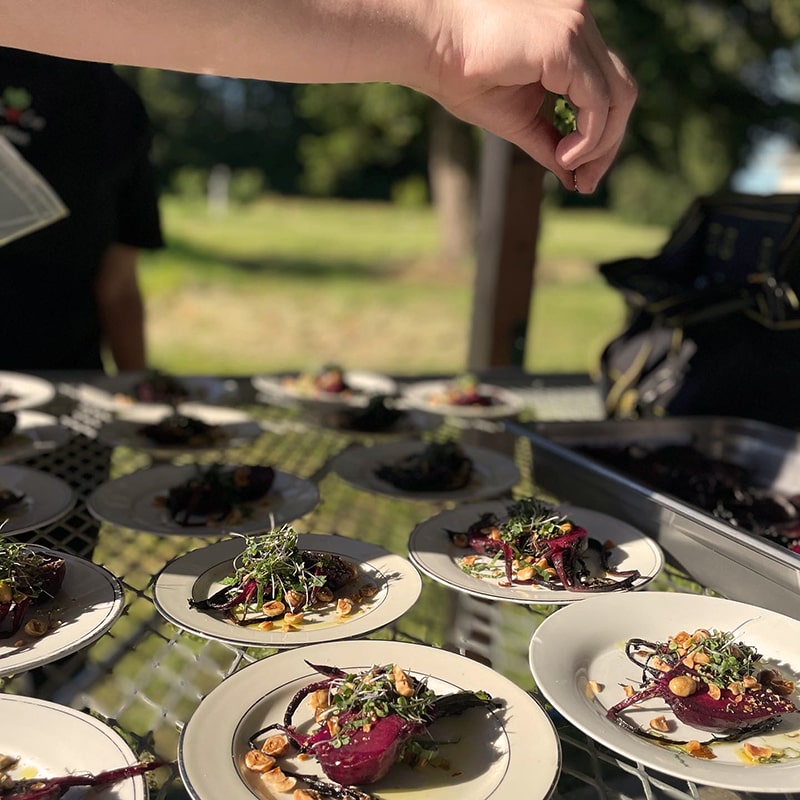 As part of my full-service wedding catering, we will take responsibility for everything food related. This includes staff for food service (serving, bussing and cleanup), all food, dishware, glassware, flatware and linens. We also provide water service, non-alcoholic drinks, mixers for the bar, ice buckets, trash service and rental pick up and drop off. We can provide bartenders upon request, but you are not required to use my bartenders if you book my services. If you do not hire me for any of these services, you must have a hired vendor to be responsible for that service.